Speak Fluidly and Be Understood
Whether you've tried other courses or this is your first one, we're confident you'll find knowledge and tools you need to make progress. Pronunciation training is not about losing your accent, but about gaining access to tools you can use if and when you choose. Our top goal is always that you feel confident and comfortable expressing yourself, knowing that you'll be understood as easily as you are in your native language. 
With Englission's courses, you will:
Engage in Our Systematic, Detailed Approach
If you appreciate logical, practical, detailed systems, this training is for you. With the right information and tools, you can absolutely improve your American English communication skills. We are here to help you achieve your goals!
Speak Confidently and Effectively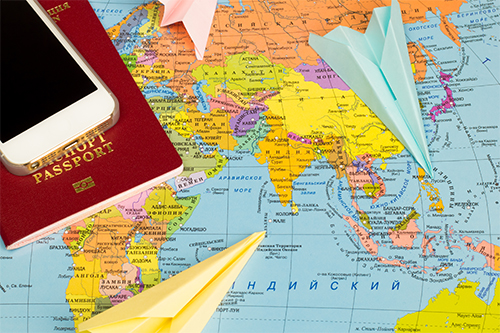 For Companies and Schools
If you'd like to offer live or self-study training options to your employees or students, please reach out to us so that we can put together customized options that will suit your needs.
Access the detailed content you need to learn and grow in your American English pronunciation skills. You'll get support and guidance as you learn how to produce sounds and sound patterns for a native-like accent.
What Students Say About Us

Hicaro
"Thank you for your platform…For myself, I need to understand things in order to do well. I watched the video once and it just clicked...My practice is more effective now because I am able to reproduce the sounds. " Watch Video

Aditi
"Before this program, I had to repeat myself often or people asked me to speak louder. Now people understand me easily the first time I speak. I feel more empowered to speak up and more confident in my delivery." Hear Her Story

Sowyma
"Right from the get-go, she totally impressed me…Boy was I impressed. She is a teacher who is very strict as well as extremely patient, and it's a very rare combination. I couldn't be more happy with my overall experience." Watch Video

Philip, Sales Manager
"Several people have noticed a difference in my speech and mentioned it to me, that's a pretty neat feeling! I catch myself mispronouncing words and can correct myself right away. "

Simone
"Many people have told me that my pronunciation has improved since I started the classes. I still have a lot to work on, but I feel very glad and lucky that I am taking these classes." Watch Video

Elena
"Over just two or three classes,... I noticed that I learned how to pronounce better. I started hearing my own mistakes and correcting them…I was able to turn off subtitles. I was able to watch movies without subtitles. " Watch Video

Deyanira, Teacher
"I was not aware of many sounds in American English and did not have any idea how to pronounce them. Now I can recognize them in everyday speech. The training has not only improved my pronunciation but also allowed me to understand new patterns of American accent."

Carmen, PhD Candidate
"Jane used several techniques in order to make sure I was pronouncing the sounds correctly. In addition, the exercises promoted learning in context, which made me associate specific words/sounds with specific situations described, and, then, it made it easier to learn new sounds. I've improved a lot my American English pronunciation."

Tuk
" I can guarantee that ESL students will never find another special program like Jane's. I had searched for all kinds of classes and materials from everywhere possible but nothing satisfied me until I found Jane last year. Thank you so much, Jane. You made my journey to my profession shorter and easier!! "

Anthony, Network Engineer
"I have taken ESL classes several times in the past and none of them come close to what this training has done for me on a professional level, but most importantly, on a personal level."
Self Study or Instructor Led?
Getting individualized feedback and expert guidance is the best, most efficient way to make significant progress in your pronunciation skills. We understand that live coaching doesn't always fit into our students' budgets or schedules, so we set out to create a high-quality self-study course that you can use on your own to learn and grow. If you'd like more individualized support and feedback, reach out to us about live coaching. Whichever path you choose, we can't wait to see what you accomplish!
Our self-study course guides you through 12 intensive training modules. Plan on initially spending one to two weeks on each module; come back to each module to review and practice activities you didn't get to the first time around.
In our live training courses, your trainer will guide you through the lessons you need, when you need them. One-on-one sessions are intensive and completely customized.
Learn all the skills you need to speak American English clearly:
Self-Study: See What You'll Learn
Expand the tabs below to see more about what you'll learn in our pronunciation training programs.
Reach out to us with any questions you have. Confident learners make the best learners, so we want to make sure you feel great about diving in.